UPCOMING BOOK - MEET HANNAH
MEET HANNAH!
Hannah is Layla's big sister and in Layla's eyes she is the coolest girl on the block. Hannah really preferred a little brother instead but she has warmed up to Layla and even lets her hang out with her and her friends at times. Even though Hannah is the oldest she somehow ends up involved in most of Layla's going-ons!
If you have an older sister you know it can be an advantage in many ways and for nothing in the world would you replace her.
Hannah is effortlessly cool and fashion-forward. She's also very competitive in sports and loves basketball; Hannah is a great role model for Layla.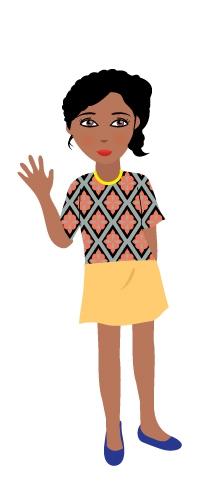 Stay tuned to meet Layla's other family members!!